School Meals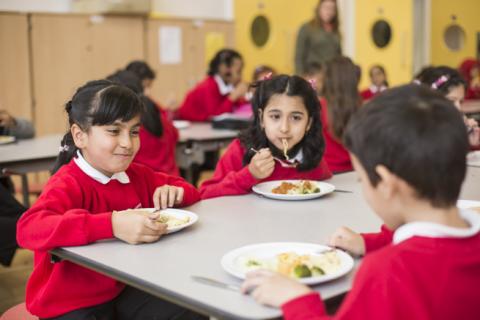 Online Payments
Click here to pay for school meals online. If you have not made an online payment before please contact the school office for your 'link code'. You will need this to register.
*Please note as from 30 April 2018 online payments will no longer be possible from computers using Microsoft Windows XP or Windows Vista operating systems.
Children are encouraged to eat the healthy balanced meal prepared in school so that they are best able to learn well, and have energy for play times.
Menus are available below so parents can see the range of food on offer. Specific dietary needs, for example halal meat, are catered for.
The daily cost of lunches is notified via newsletter and parents are asked to pay in advance. There is no charge for those pupils eligible for free school meals.
Children are allowed to bring a packed lunch to school. Parents must give one term's notice of their intention to change between school lunch and packed lunch.
Children in nursery and reception children receive a carton of milk each day free of charge. All children are given a piece of fresh fruit each day free of charge. Children may also bring fruit from home to eat at morning break time.
You can see the Halal Certificate provided by Caterlink's supplier IMS of Smithfield by clicking here.